In December we covered electrical energy. We started by creating a simple electrical circuit. First, we labeled each part of our circuit. Then, we created a circuit with just a battery and a light bulb. Everyone had a turn to create the circuit.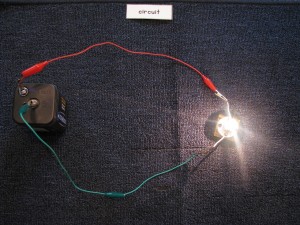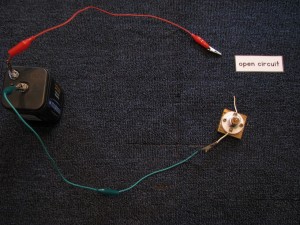 Next, we added a switch to our circuit.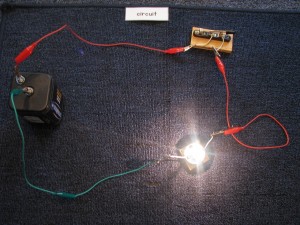 The following day we discussed what objects are conductors of electricity and which are insulators. Each student had a turn to test an object and then we sorted the objects under the proper label.
Additionally in December, we covered the continent of Europe using our Montessori Continent Puzzle Map of Europe and the control chart that accompanies it. We also identified the flags of the many countries that make up Europe. I thought the students would like to take home their own Flags of Europe lesson.  Wonderful pushpin maps and pushpin flags can be downloaded and printed out from www.montessoriprintshop.com. I attached a printed map of Europe to a thin piece of Styrofoam and pre-made the flags of Europe following the instructions at Montessori Print Shop.  I made enough maps and flags for each student to have their own. I will admit though that for this take home lesson I chose flags from only 19 different countries in Europe.
I worked with each child individually, to help them identity each flag and to which country it belongs.
Here is a sample: